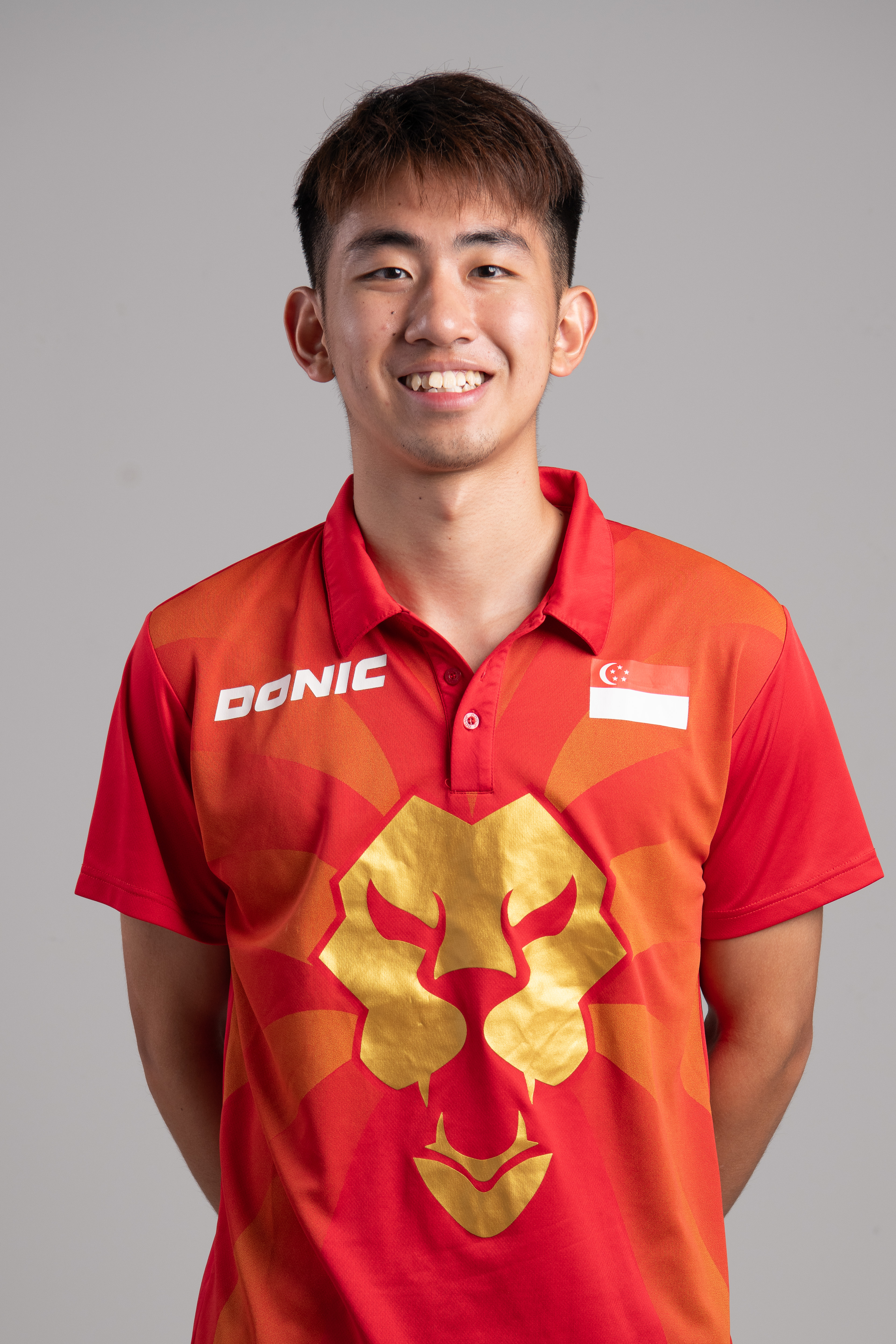 Koen's journey in table tennis began at the tender age of 5 when he first picked up a paddle. Although he was previously involved in gymnastics, he ultimately chose to pursue table tennis because he found it more intriguing. Throughout his journey, Koen's family, particularly his mother, has been incredibly supportive of his passion for table tennis. Recognizing his talent and potential, Koen put his studies on hold to train full-time and was promoted to the National Team, effective from January 1, 2019. In September 2019, he achieved a groundbreaking feat by becoming the first Singaporean to reach the ITTF U18 World Rank No. 1, showcasing his exceptional skills at a young age. Koen made his debut at the 2019 South East Asian (SEA) Games in the Philippines, where he displayed his extraordinary talent and determination by clinching the Men's Singles title. This historic achievement earned him the prestigious Straits Times Star of the Month award for December. Additionally, he won gold in the Men's Singles and a silver medal in the Men's Doubles at the 2019 SEA Games, further solidifying his position as a top player. Koen's success continued in subsequent competitions, including the 2023 SEA Games, where he contributed significantly to the Singaporean team's success, winning gold medals in both the Men's Doubles and Men's Team events. In the 2022 Commonwealth Games, he played a pivotal role in securing a silver medal for the Men's Team category. Moreover, Koen's prowess extended to the 2021 SEA Games, where he emerged victorious in the Mixed Doubles event and earned joint bronze medals in both the Men's Doubles and Men's Team events. In March 2013, Koen Pang Koen and Izaac Quek accomplished a remarkable milestone by becoming the first locally-born national table tennis players to break into the top 100 of the men's singles rankings. Their exceptional performances and dedication to the sport propelled them into the ranks of the world's top players, marking a significant achievement for Singapore's table tennis community.
First Singaporean to be ranked the world number one Under 18 paddler in 2019. First Singapore-born table tennis player to win the men's singles gold medal at SEA Games 2019.
2023 SEA Games - Men's Doubles, Gold

2023 SEA Games - Men's Team, Gold

2022 Commonwealth Games - Men Team, Silver
2021 SEA Games - Mixed Doubles, Gold
2021 SEA Games - Men's Doubles, Joint Bronze
2021 SEA Games - Men's Team, Joint Bronze
2019 SEA Games - Men's Singles, Gold
2019 SEA Games - Men's Doubles, Silver
2019 World Junior Table Tennis Championships - Junior boys' doubles, bronze. This was Singapore's first medal in this competition.